Bulls, Burst Bubbles & Bear Markets
"Every economic recovery since World War II has been preceded by a stock market rally. And these rallies often start when conditions are grim."
– Peter Lynch
---
RESEARCH
GaveKal Research – Bulls, Burst Bubbles And Bear Markets ($) (2 pages)
Louis-Vincent Gave and GaveKal touch on on narratives, market cycles, and the need to adapt as the market changes.
Source: Gavekal. As of December 6, 2022. For illustrative purposes only
---
Wells Fargo Investment Institute – 2023 Outlook (28 pages)
Source: Wells Fargo Investment Institute
---
FACTS & FIGURES
"Pre-pandemic, ~1% of all jobs posted on LinkedIn were remote. As of today, that number is ~14%…but that's not the fascinating part. What's fascinating is north of 50% of all job applications on a daily basis on LinkedIn go to that 14% of remote jobs." – LinkedIn CEO Ryan Roslansky Link
This year, there have been 407 ETFs launched in the US, compared just 169 other types of open-ended funds. Link
Sialkot, Pakistan produces about 70% of the world's supply of soccer balls—including Adidas's Al Rihla, the official ball of the 2022 FIFA World Cup in Qatar. Link
The fastest growing GDP country in the world is Guyana. Link
In 1900, the home ownership rate was less than 20% and the average American family spent 80% of their pay on necessities (food, clothes & housing).  Today the homeownership rate is 66% & people spend less than 50% of their pay on necessities. Link
---
Through 35 months, the 2020s decade has seen 15.52% inflation. The entire 2010s decade saw 18.75%. Link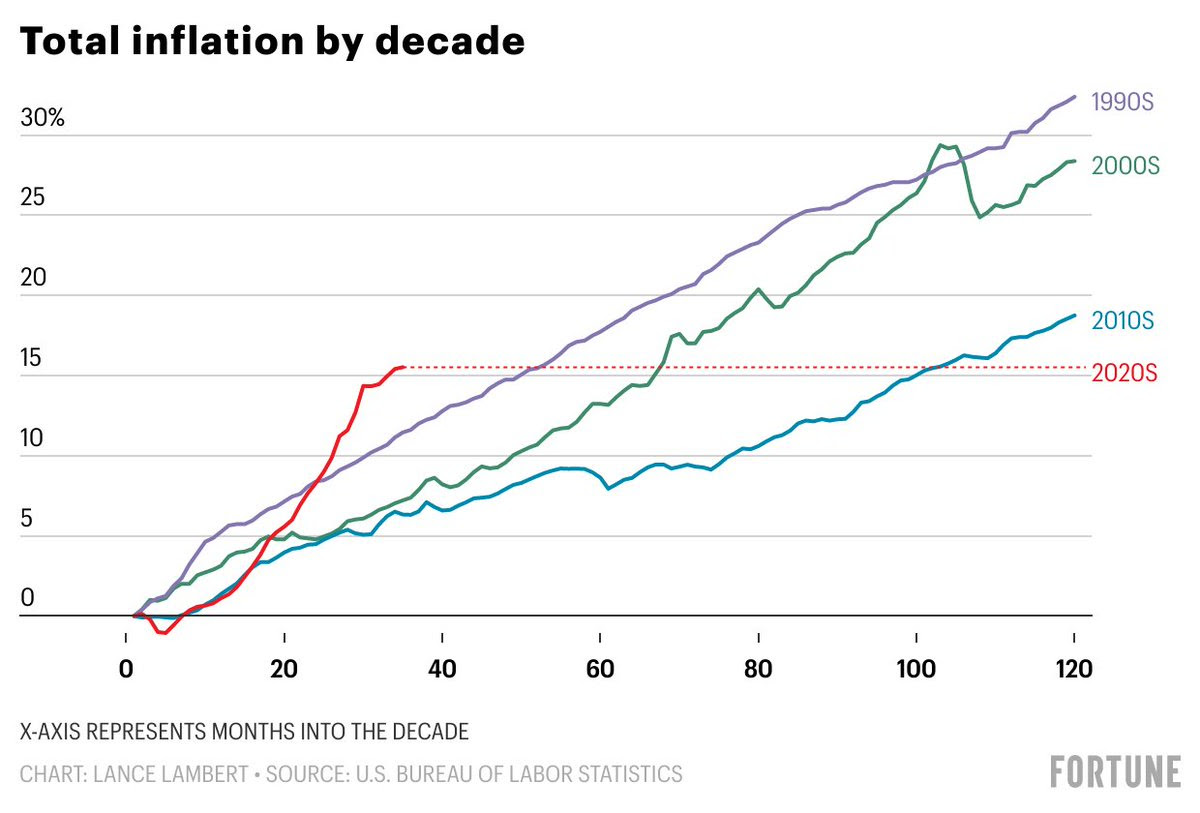 As of November 30, 2022
---
A sign of the times.
As of December 11, 2022
---
Nontraded REITS saw $3.7 billion in redemptions during 3Q22, a 12x increase from a year prior (Link). Phil Bak had a thread on this topic.
As of September 30, 2022
---
The shift from active funds to passive funds is accelerating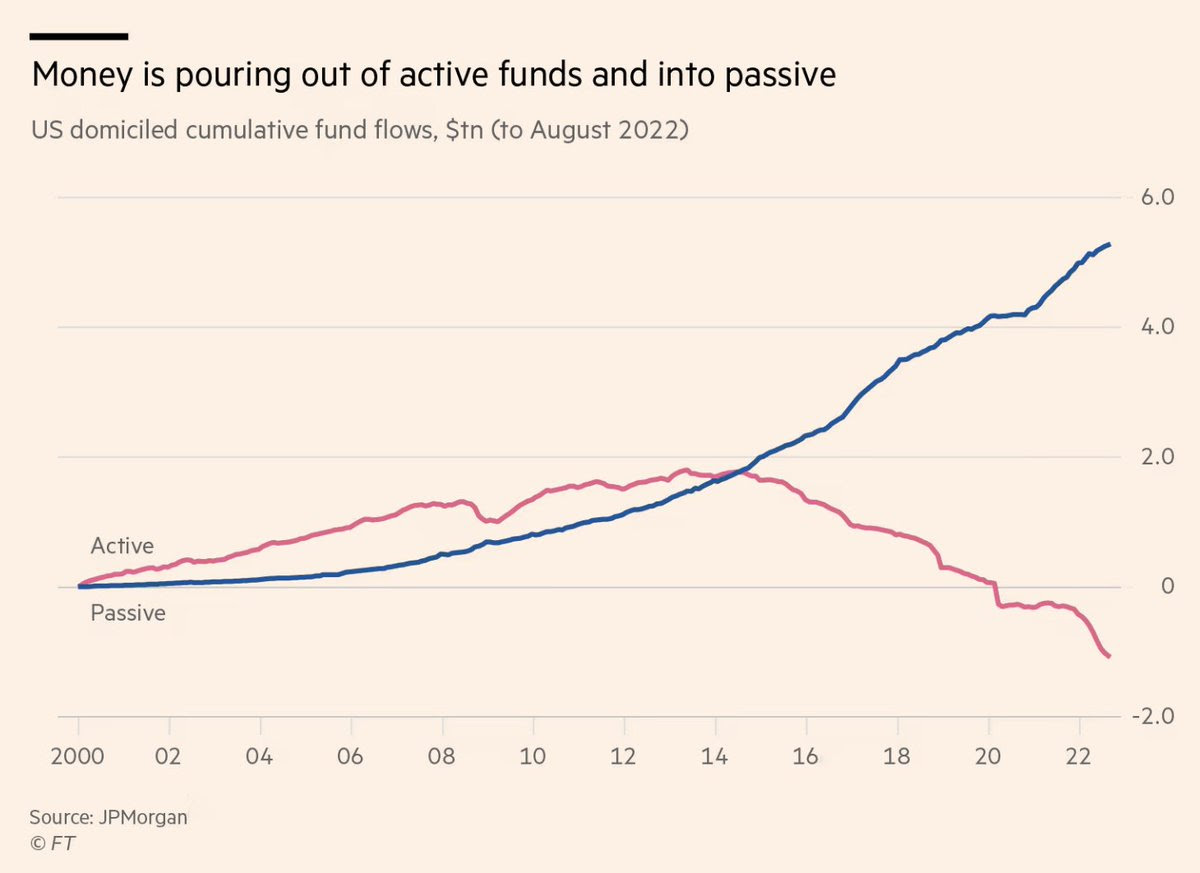 ---
Almost half of option contracts traded on the SPX expire in one day or less
---
---
SPONSORED BY BAR NINE
Endless explorers of pushing coffee forward
Bar Nine is a coffee bar and roaster whose mission is to celebrate the best coffee of the season transparently and sustainably, with quality and hospitality permeating all that they do.
What used to be available only to in-store visitors can now be delivered straight to your doorstep.
All coffee is roasted to order.  After roasting, it is vacuum-sealed for optimal freshness and shipped to you the next day.
---
PODCASTS
Todd McFarlane, Legendary Comic Book Artist — How to Make Iconic Art, Reinvent Spider-Man, Live Life on Your Own Terms, and Meet Every Deadline
[12/1/22 –103 minutes]
Apple | Spotify | Google
In a conversation that could've gone on more hours more, McFarlane shares stories of Marvel, Batman & Spiderman, the importance of meeting deadlines, and how to push back against the status quo in an organization.
From The Episode:
"Change is part of the human condition. And yet every day you run into systems that are crushingly holding on to status quo, are holding on to yesterday. And for those of us who are wired to think about tomorrow, we become the rebels, we become the outcasts, we become the people who are rocking the boat."
---
Barry Norris Founder of Argonaut Capital
[12/7/22 – 59 minutes]
Apple | Spotify | Google
In one of the most interesting episodes on the energy markets all year, specialist fund manager Barry Norris shares why he created a stockumentary on the history of hydrocarbons, why he's skeptical of renewable energy sources, and how this all fits into his view of the global energy markets today.
---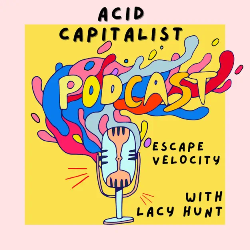 Escape Velocity with Lacy Hunt
[11/25/22 – 78 minutes]
Apple | Spotify | Google
Hugh Hendry & Lacy Hunt have a deep conversation on monetary policy, the inner workings of the financial system, and their outlook for 2023 & beyond.
From The Episode:
"Now, as it always does, monetary restraint exposes the weak, the ill-managed players."
---
Want to share this with someone? Click here
Did someone forward this to you and you'd like to subscribe? Click here