"Credit is like oxygen. When either is abundant, its presence goes unnoticed. When either is missing, that's all that is noticed."
– Warren Buffett
---
RESEARCH
AQR – Trend-Following: Why Now? A Macro Perspective (17 pages)
AQR shares why both the macroeconomic picture and empirical evidence suggest the strong performance of trend-following in 2022 may persist. They touch on:
Trend-following's historical track record of performing well during downturns for traditional assets
The macro factors that hurt performance in the 2010's
Ways to help investors remain invested in their trend-following strategy over time
---
GMO – Quarterly Letter 3Q 2022
Part 1: The Value Opportunity Updated; Part 2: Time to Dive Deep Into Value (12 pages)
The 12 months to September 30 were the best for value relative to growth performance since the fall of 2001. So is the value trade over? In GMO's 3Q 2022 Quarterly Letter, Ben Inker shares why long value/short growth remains their highest conviction position.
Inker notes that value is still priced for "significant outperformance everywhere," but in the U.S., deep value (~the cheapest 20% of the universe) is especially attractive. Part 2 dives more into the deep value strategy (starting on page 9). The attractiveness of value outside the U.S. is more uniform along the value spectrum, as shown in the bottom chart below.
Source: GMO
Source: GMO
---
FACTS & FIGURES
The top 15 commodity-focused hedge funds have increased their assets by 50% this year. Link
---
The richest countries will spend 17.7% of their GDP on energy this year, the 2nd-highest share in recorded data (only behind the 17.8% spent in 1980-81). Link
As of November 23, 2022
---
Charles Schwab on the relationship between inflation and valuations
Source: Charles Schwab, Bloomberg, Standard & Poor's. 1958-10/31/2022. Numbers may not add up to 100% due to rounding.
---
The ratio of the S&P 500 to the rest of the world (MSIC World ex-US) finished October at its most extreme level in history
---
The number of COVID cases in China are approaching their April 2022 peak (as of 11/22/22)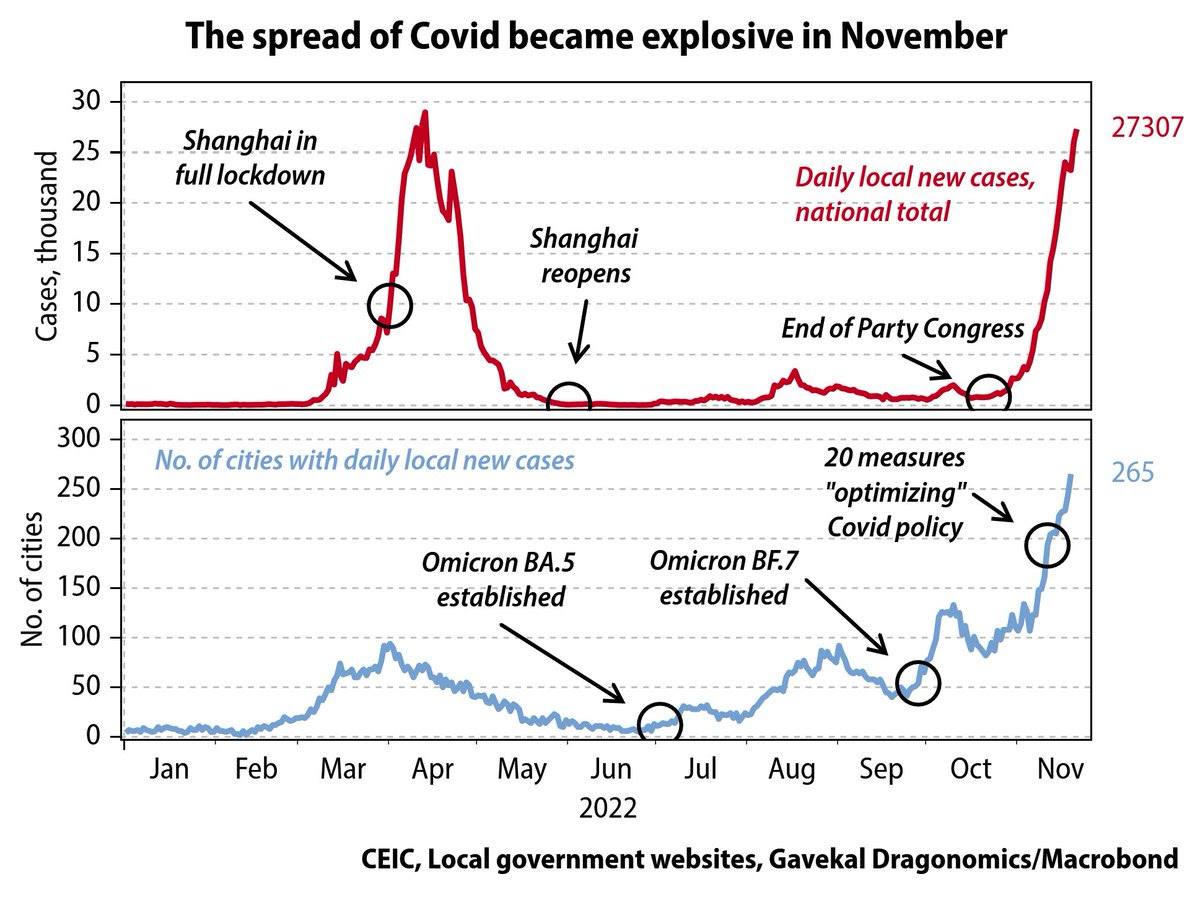 ---
2022 has been a great year for Value (B/M). Link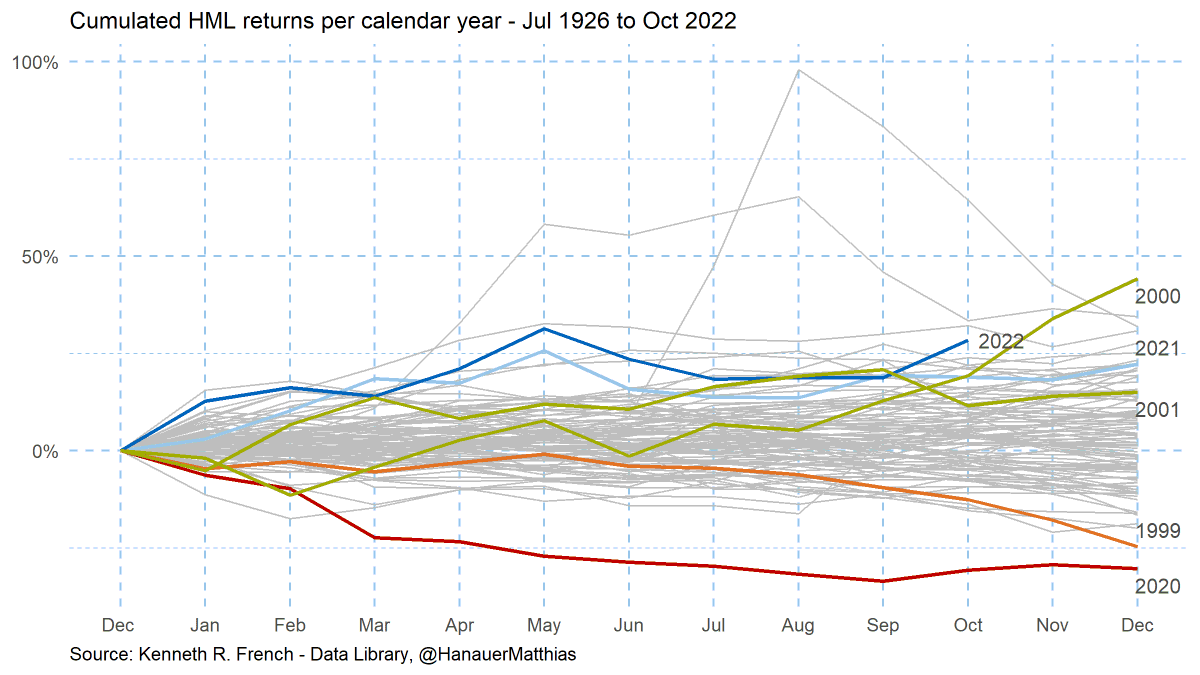 ---
SPONSORED BY Vint
Looking for a way to diversify beyond just stocks and bonds? 
Vint makes it possible by letting you invest in fine wine and rare spirits, which historically have had a 0.12 correlation with the S&P 5001.
We're talking about bottles that go for $250K plus at auction and are typically impossible for individual investors to get their hands on.
Vint's team of experts (including 1 of 57 Masters of Wine in the US) use their extensive experience and rigorous analysis to curate investment grade offerings.
The Liv-ex Fine Wine 1000, which tracks 1,000 wines from across the world and is our broadest measure of the market, is up 14.3% YTD2.
The best part?  Vint is able to offer investment opportunities to accredited and non-accredited investors alike for as little as $100.
---
PODCASTS
Jim Chanos on Crypto, Tech and the Golden Age of Fraud
[11/23/22 – 33 minutes]
Apple | Spotify | Google
The legendary short-seller discusses the pro-cyclical nature of share based compensation, Elon Musk and his role at Tesla and Twitter, crypto frauds, and the importance of good governance.
From The Episode:
"The regulators are archaeologists, not detectives..assets prices are also the staunchest defense attorney and harshest prosecutor of financial fraud."
---
Craig Moffett – A True Expert
[11/16/22 – 77 minutes]
Apple | Spotify | Google
Highly regarded telecommunications analyst Craig Moffett gives a great primer on the industry and touches on cable vs. fiber, wireless vs. broadband, and more.
---
JJ Redick on Mental Health vs. Mental Toughness
[11/18/22 – 58 minutes]
Apple | Spotify | Google
Retired NBA player JJ Redick gives a masterclass on the mental aspect of peak performance. He touches on handling both internal and external pressure and how it nearly broke him during his career.
From The Episode:
"It's important to note the internal pressure, the pressure coming from self … that is the pressure that nearly broke me a few times, it wasn't the external pressure."
---
Want to share this with someone? Click here
Did someone forward this to you and you'd like to subscribe? Click here