"With every investment we become richer or wiser, never both."
– Bill Duhamel
---
RESEARCH
Robeco – Investing in Deflation, Inflation, and Stagflation Regimes (38 pages)
A look at performance and factors across inflation regimes going back to 1875.
Source: Robeco
---
KKR – Walk, Don't Run: Mid-Year Update 2022 (56 pages)
KKR with a mid-year update covering forecasts, themes, questions for this environment, and more.
---
 RAFFLE 
Want a signed copy of Peter Zeihan's new book?

Click the button below to refer at least one person to The Idea Farm and you'll be entered to win one of five signed copies.

All 5 winners will be announced next week!
---
Sponsored by The Cambria Global Momentum ETF (GMOM):

.
Today's sponsor is 
The Cambria Global Momentum ETF (GMOM)
. GMOM  is a global allocation ETF with a flexible approach to take advantage of recent trends in real assets. GMOM will go where the trend and momentum is in the market.  
Learn how
GMOM can help your portfolio.
Disclaimer: Investing involves risk, including possible loss of capital. Cambria ETF's are distributed by ALPS Distributors Inc.
---
PODCASTS
Laurie Santos: The Pursuit of Happiness
[6/14/22 — 102 minutes]
Apple | Spotify | Google
Yale psychology professor Laurie Santos shares why hedonic adaptation leads to unhappiness and how happiness is impacted things like religion, children, and social media.
From The Episode:
"We don't often have the best instincts about what will make us happy. The things that we want to do in life are not necessarily the things we're really going to enjoy, or like, or that will give us a meaningful life."
---
The Investigator
[6/16/22 – 69 minutes]
Apple | Spotify | Google
McCrum is the award winning FT journalist who exposed Wirecard as a fraud after auditors couldn't find $1.9 billion in cash. It's an incredible story that led to his book, Money Men.
---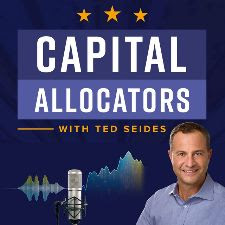 Rob Citrone – Emerging Markets, Hedge Funds, and Staying in the Game
[7/11/22 – 47 minutes]
Apple | Spotify | Google
EM-focused hedge fund manager Rob Citrone shares his perspective for global markets and lessons learned from working under greats like Julian Robertson & George Soros.
From The Episode:
"It's really important to not have groupthink within an organization, to be thinking and talking to people outside the organization."
---
Good investing,
The Idea Farm Team
Want to share this with someone? Click here
Did someone forward this to you and you'd like to subscribe? Click here