"I hate losing money more than anything. Losing money is what kills you. It is not the actual loss; it messes up your psychology."
– Michael Platt
---
RESEARCH
GMO – Quarterly Letter 4Q 2022 (9 pages)
Ben Inker looks back at 2022 and covers the opportunity set that can present itself after bad things happen to assets.
---
GMO – After a Timeout, Back to the Meat Grinder! (10 pages)
Jeremy Grantham looks back at the recent market drawdown, still elevated valuations, and some long-run issues on the horizon.
Source: GMO
---
Emerging Market Small Cap: Good Things Come In… – Man Numeric (10 pages)
Man Numeric on five benefits of emerging market small cap strategies today:
Portfolio diversification compared with larger-cap EM strategies;
Balanced EM country/sector composition, which we believe is particularly important in managing EM's concentration in Asia;
Greater exposure to domestic-demand growth and, on average, lower exposure to foreign revenue sources;
Historically lower volatility with better returns relative to the MSCI EM Index;
The potential to outperform the benchmark, supported by active managers' historical performance and market inefficiencies.
---
FACTS & FIGURES
.
The Super Bowl is the second-highest eating day for Americans after Thanksgiving. 
Link
In 2021, players on the winning Super Bowl team received $130,000 bonuses each. Link
The winning team normally receives about 150 gem-encrusted Super Bowl rings for players, coaches, and other important members of the organization. The total for the set adds up to about $5 million. Link
The average cost of a ticket to the past five Super Bowls is $6,214. Link
---
The S&P 500 is 70% less labor intensive than it was in the 1980's.
---
"Annual gold demand increased 18 per cent last year to 4,741 tonnes, the largest amount since 2011, driven by a 55-year high in central bank purchases, according to the World Gold Council, an industry-backed group."
Link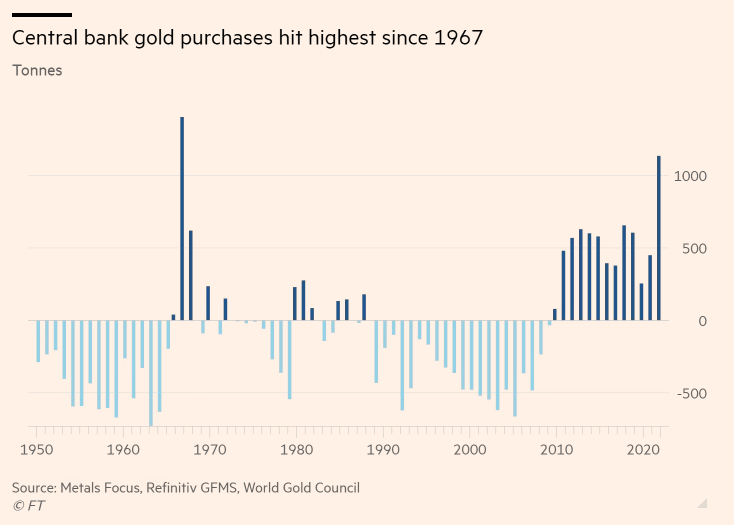 ---
Layoffs in the previously hot sector don't always finish before the stock market bottoms. 
Link
---
The percentage of 16 year olds with a driver's license has declined from 43% in 1997 to 25% in 2020.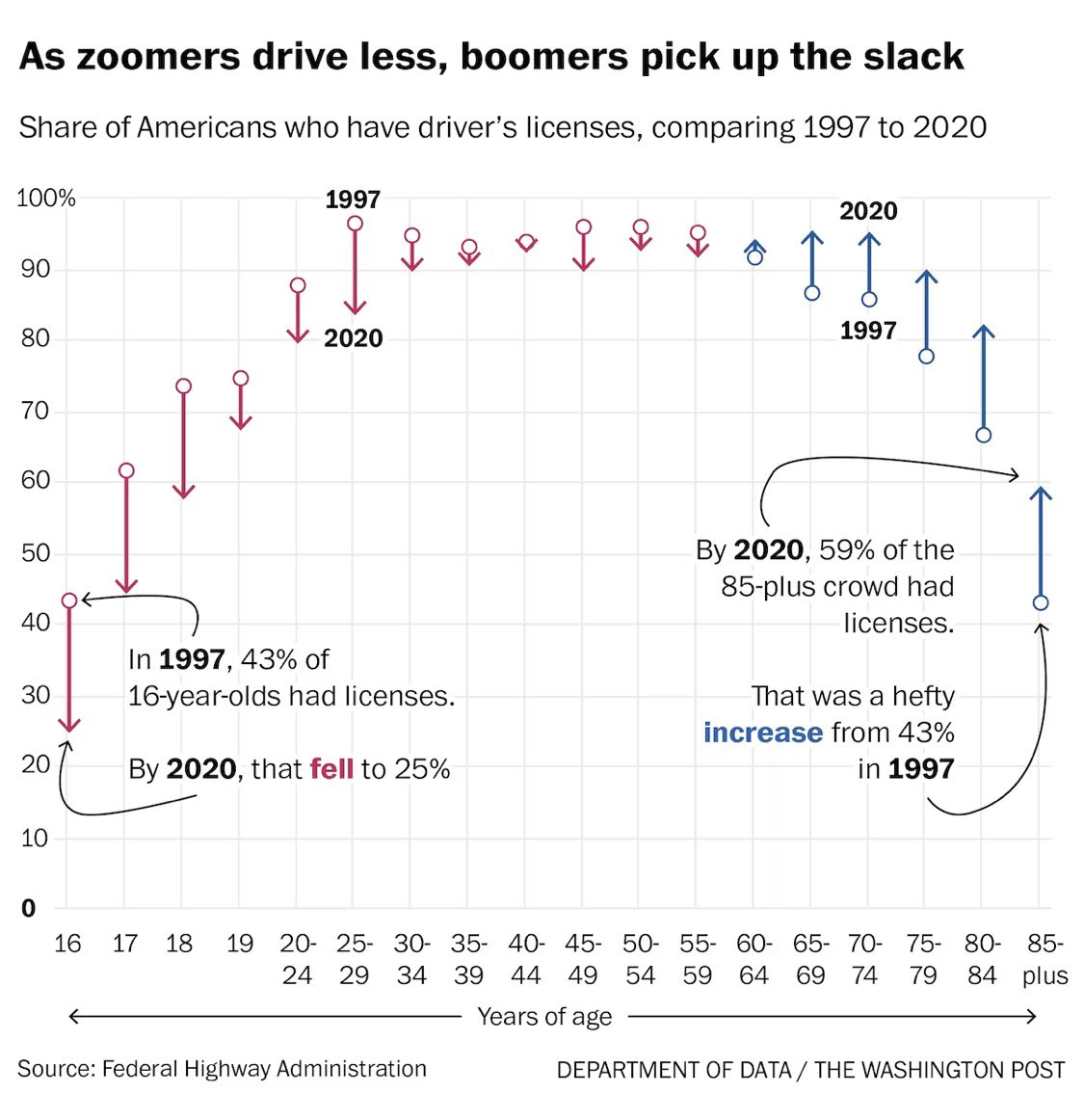 ---
SPONSORED BY ACRETRADER
.
An Investment That's Historically Beaten Inflation
With the CPI coming in at 6.5% in December, inflation may have eased slightly, but it's still way beyond the Federal Reserve's 2% target.
While farmland historically does not show much of a correlation with stocks or bonds, it has shown a positive correlation with inflation since 1969. Not only that—farmland shows a positive spread to inflation.1
As a real asset with a direct relationship with commodities and food prices, farmland tends to hold value and even appreciate when inflation climbs.1
Research from Nuveen, the $1.3 trillion investment manager of TIAA, has shown that adding 2-5% of a portfolio to farmland and/or timberland can improve a portfolio's overall returns and at the same time reduce risk.2
AcreTrader makes it simple to invest in professionally reviewed farmland and timberland online. In the past couple of months they've reported on their first five fully realized deal cycles, and now have offering hitting the platform each week.
Visit AcreTrader.com/Meb to see if farmland could be the diversification your portfolio needs right now.
---
PODCASTS
.
Prof. Robert C. Merton: ICAPM, Retirement, and Models in Finance
[11/25/22 – 78 minutes]
Apple | Spotify | Google
Nobel Laureate Robert Merton shares his framework for analyzing a retirement account, his opinions on various financial models and theories, and his take on the role of financial advisors.
---
For Blood and Money
[1/27/23 – 91 minutes]
Apple | Spotify | Google
Nathan Vardi joins the show to discuss his book, For Blood and Money, the biotech investment landscape today, and stories of top biotech hedge fund managers over the years.
---
John Fio – Creating Magic for Consumers
[1/16/23 – 81 minutes]
Apple | Spotify | Google
John Fio is a product inventor and entrepreneur who's behind products like Gravity Blanket and Moon Pals. He talks about the process of creating an enduring brand separate from the founder, best practices on product positioning, and his process for inventing products.
---
Twitter LinkedIn YouTube Tik Tok Instagram Podcast
Want to share this with someone? Click here
Did someone forward this to you and you'd like to subscribe? Click here