Lessons from Julian Robertson
"Time is your friend; impulse is your enemy."
– Jack Bogle
---
RESEARCH
Vanguard's portfolio construction framework (32 pages)
Vanguard looks at various portfolio construction methodologies to that incorporate different combinations of portfolio goals, preferences, and available investments.
Source: Vanguard
---
Verdad Advisers –  Abandoning Diversification (5 pages)
Dan Rasmussen looks at whether or not the the S&P 500 deserve its premium valuation over small, international, and value stocks.
"Perhaps at the time when many investors are abandoning diversification in favor of putting all their money in the S&P 500, it's time to reconsider—and make the bet—that valuation gaps that have driven wide relative return differences might be strongly mean reverting."
Source: Verdad
---
---
BONUS CONTENT
 Greg Jensen, Co-CIO of Bridgewater Associates, talks about the biggest pressures driving global markets and the challenges and opportunities they present for investors. (22 minutes). Link
---
 The best performing stocks in the S&P 500 over the last 5, 10, 15, and 20 years. Link
---
 Howard Marks on why creating profitable forecasts is so difficult. Link
---
 Frederik Gieschen on lessons from the legendary hedge-fund manager, Julian Robertson. Link
---
 Charlie Bilello on why time in the market is more important than timing the market. Link
---
---
PODCASTS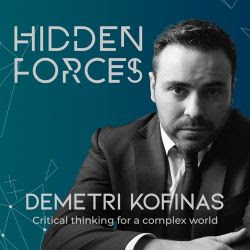 Secular Inflation & the End of the Great Moderation | Nick Timiraos
[9/12/22 – 50 minutes]
Apple | Spotify | Google
Timiraos is the chief economics correspondent for the WSJ and a close Fed watcher. He shares what he believes the Fed will do from here and the tradeoffs they face between economic growth, financial stability, and inflation.
From The Episode:
"Credibility is about following through on promises."
---
Dr. Anas Alhajji: Erik has the Energy Crisis story all wrong. It's WORSE than he thinks!
[9/8/22 – 83 minutes]
Apple | Spotify | Google
Energy markets expert Dr. Anas F. Alhajji discusses the European energy crisis, how an impending recession may effect energy demand, and the G7solution to put a price cap on Russian oil.
From The Episode:
"We are going to be just like third world countries, but we are going to suffer more, because in third world countries, they are already used to what they have, we are not used to it. "
---
Dan Morehead: Crypto & the Macro Environment
[9/20/22 – 46 minutes]
Apple | Spotify | Google
Tiger Cub Dan Morehead shares his macro view of the world and then touches on the state of crypto. He shares why he's bullish on Bitcoin & DeFi and the one risk he still worries about.
From The Episode:
"I think policymakers get that whether or not they like blockchain, the toothpaste is out of the tube and they can't put it back in."
---
Want to share this with someone? Click here
Did someone forward this to you and you'd like to subscribe? Click here