"Once investors realized that the asset they had paid a lot of money for stopped having the attributes they expected, the collapse was typically a brutal one."
– Louis-Vincent Gave
---
RESEARCH
AQR – Re-Emerging Equities (11 pages)
AQR notes the expected premium for investing in emerging versus developed equity markets is on the upper end of its past 25-year range, while the usual emerging market risks have declined.
PwC – ETFs 2027: A world of new possibilities (17 pages)
PwC looks at a lone bright spot in the asset management space over the last 12 months: ETFs. They analyze the recent and future growth in the space, how ETF managers can differentiate themselves going forward, and what areas offer white space for growth.
---
FACTS & FIGURES
.
Carl Icahn, who is pushing for 3 seats on the board of Illumina, told the board he "would not even support Jesus Christ" as an independent candidate over an Icahn Nominee, as "my guys answer to me." Link
"the chance of an author ending up on the bestseller list after death is about eight times higher if the author is famous … and about twice as high if the bucket kicker is aged 65 or younger." Link
---
Apollo: "The rally in the S&P500 since the beginning of the year has been driven by 20 stocks, the market cap of the remaining 480 stocks has basically not gone up." Link
Source: Bloomberg, Apollo Chief Economist. As of April 3, 2023
---
JP Morgan showing the start of a new trend – EAFE outperformance vs. the U.S.  Link
---
Great look at the relationship between electricity consumption per capita and GDP per capita.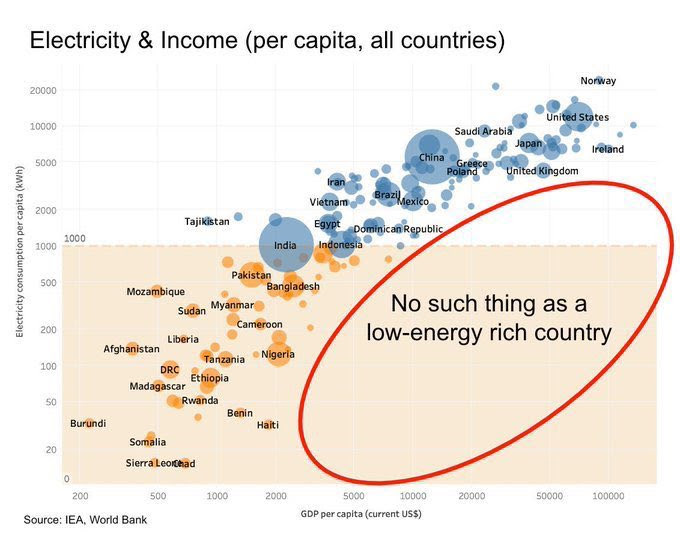 As of 12/31/21
---
A paper by the St. Louis Fed notes U.S. fiscal stimulus contributed to excess inflation of ~2.6% domestically. Link
Source: Federal Reserve Bank of St. Louis. As of 12/31/21
---
PODCASTS
.
Wim Schoutens And Catherine LeGraw
[3/24/23 – 53 minutes]
Apple | Spotify | Google
Starting at 30:00, Jeremy Schwartz speaks with GMO's Catherine LeGraw on the process behind GMO's return forecasts, why she loves high quality small cap stocks, and why value is GMO's highest conviction view today.
---
Jim Chanos: A Short Thesis on Data Centers
[3/29/23 – 43 minutes]
Apple | Spotify | Google
Legendary investor Jim Chanos shares his short thesis for US data center REITs, why he's bearish on commercial real estate, and advice for management to communicate with short sellers.
From the Episode:
"It's quite easy to see highly paid, highly motivated people and what they're thinking about stocks bullishly. But it's not so easy sometimes…to hear the thoughtful bear case on something. That asymmetry is one of the few advantages to the fundamental short side."
---
Nathan Myhrvold
[3/21/23 – 54 minutes]
Apple | Spotify | Google
Nathan Myhrvold is a scientist, technologist, inventor, and possibly the most interesting man in the world. He discusses the state of technology today, the impact of AI, and how innovation can tackle climate change.
---
Twitter LinkedIn YouTube Tik Tok Instagram Podcast
.
Want to share this with someone? Click here
Did someone forward this to you and you'd like to subscribe? Click here