U.S. Corporate Bankruptcies
"We deceive ourselves when we believe that past stock market return patterns provide the bounds by which we can predict the future."
– John Bogle
---
RESEARCH
Meketa – Risk Mitigating Strategies (RMS) Framework (20 pages)
Meketa looks into an RMS framework, which provides building blocks to design a defensively oriented portion of an investor's strategic asset allocation that seeks diversification of risks, rather than diversification of labels, especially during times of severe equity downturns. This framework may be constructed to complement growth-oriented assets such as equities, which will remain the main driver of expected returns in many portfolios.
---
FACTS & FIGURES
.
Stripe did a funding round at a valuation of $50bn (down from $95bn two years ago), purely to manage liquidity and options for its employees. Link 
Tiger Global marked down the value of its investments in private companies by about 33% across its venture-capital funds in 2022, erasing $23 billion in value. Link
"In 1970, they (field box seats at Yankee Stadium) cost an inflation-adjusted $26 in 2019 dollars. The same ticket cost $300 in 2019 – more than eleven times as much." Link
"The median salary of Major League Baseball players was twice that for employed males in 1964, but by 2019 it was 27 times the median." Link
---
Valuation measures (PE, CAPE, EV/EBITDA) of US Large Cap & US Small-Mid Cap, Dec 1963 – Feb 2023. Small caps cheaper relative to large caps than they've been since 1990's. 
Link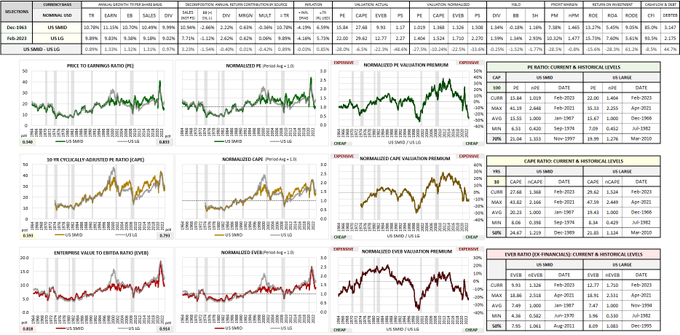 ---
Totem Macro on how folks scramble for money market funds for wealth protection in the (inflationary) 1970s, April 2022.  Link
---
U.S. corporate bankruptcies are rising in 2023, with the first two months of the year registering the highest total for any comparable period since 2011
. 
Link
---
It took more than 17 years for the venture market to recover from the 2000 crash – VC investment didn't exceed the amount invested in 2000 until 2018. 
Link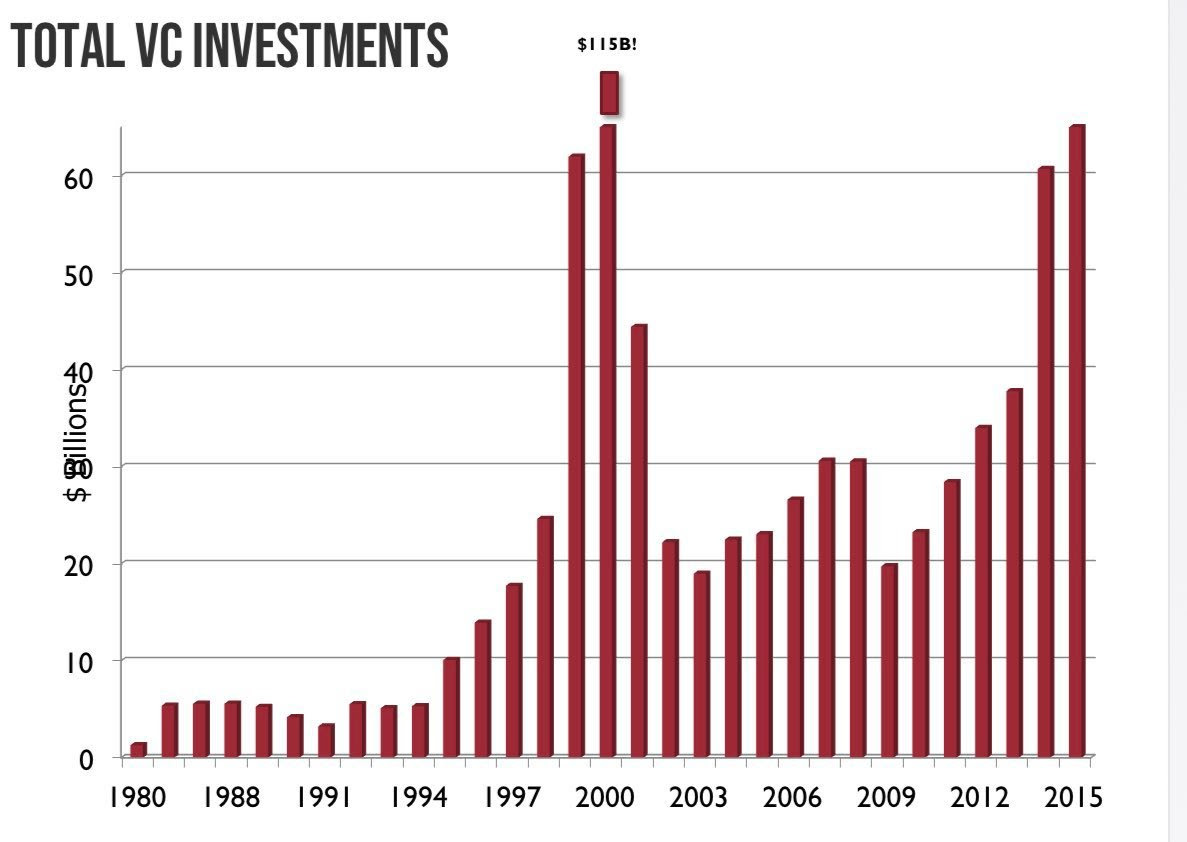 ---
PODCASTS
The Soap Opera Fight Over Paramount and CBS
[2/14/23 – 35 minutes]
Apple | Spotify | Google
In a fascinating episode, James Stewart and Rachel Abrams discuss their new book, Unscripted: The Epic Battle for a Media Empire and the Redstone Family Legacy. They share the scheme that put Sumner Redstone's daughter, Shari, on top at Paramount, how she took on Les Moonves, and how the Redstone empire fell behind in the streaming wars.
---
HIBT Lab! Too Good To Go: Lucie Basch
[3/9/23 – 40 minutes]
Apple | Spotify | Google
Lucie Basch is a French entrepreneur and founder of Too Good To Go, a food waste reduction app. She explains how large the food waste problem is, why she chose to attack that problem, and how collaborating with others led to the company.
---
Dr. Peter Attia — The Science and Art of Longevity
[3/14/23 – 142 minutes]
Apple | Spotify | Google
Dr. Peter Attia covers a number of health-related topics from his new book, Outlive: The Science and Art of Longevity.
"To understand what it means to live longer, you have to understand what ends life."
---
Twitter LinkedIn YouTube Tik Tok Instagram Podcast
Want to share this with someone? Click here
Did someone forward this to you and you'd like to subscribe? Click here